Certificates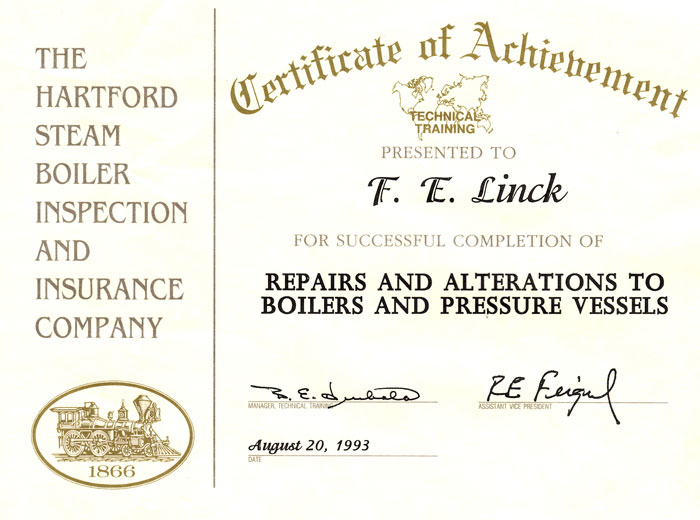 American Petroleum Institute (API)
Certification API Number: 26434
Original Certification Date: July 31, 2004 (Member of Refractory Task Force since it's start)
Expiration Date: July 31, 2013
API 936 Refractory Personnel Certification Program
Consultant with API 936 for change to Standard From Task Force
Ed Linck API Certificate (click to download)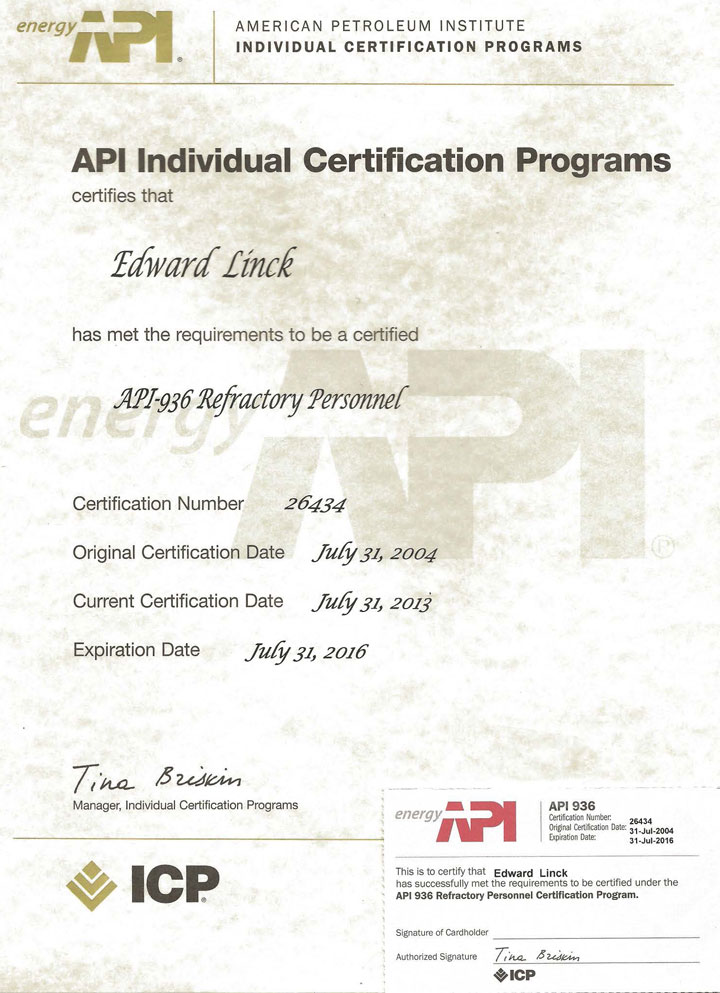 Michael Linck API Certificate (click to download)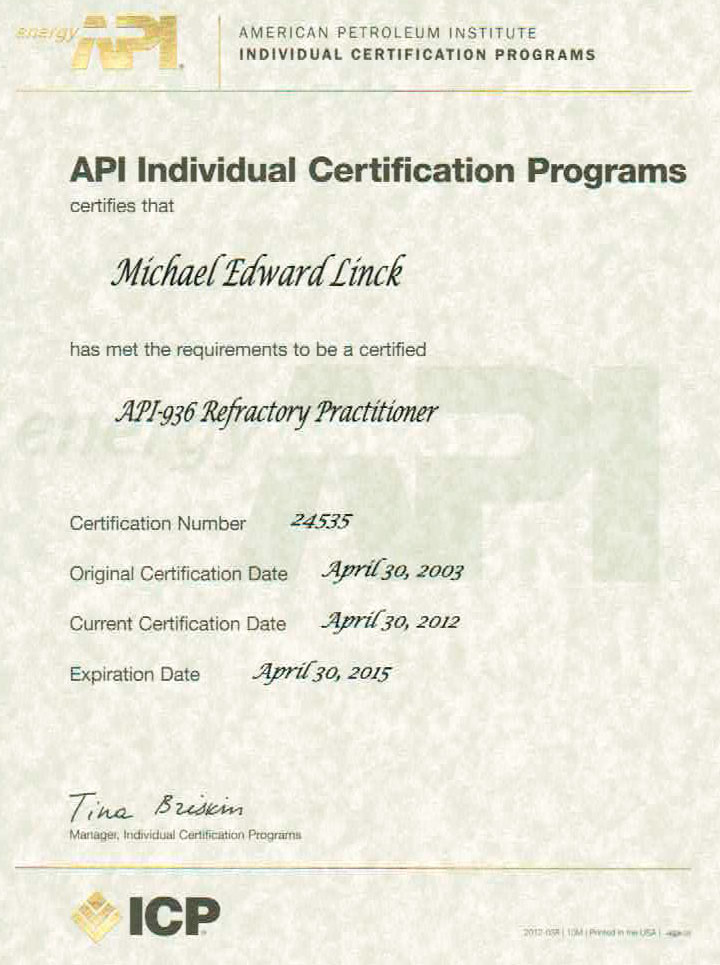 Process Industry Practices (PIP)
PIP is a consortium of member companies harmonizing the Member Companies' (50+) internal standards for design, procurement, construction, and maintenance.
Refractory Task Force for standards on Monolithic's ( Castables & Plastics), Brick and Ceramic Fiber including Anchors and Attachments
Standards cover the Materials, Testing and Installation.
Member since task force organization in 2000.
American Society of Testing Materials (ASTM)
Member of C-08 Refractories Committee since 1970's
Contributing member on C-704 abrasion testing
Co-Author with Gormely and Crowley on Portable Abrasion Testing
American Ceramic Society (ACS)
Member since 1969
Contributing member for group
Co-author of 60 Years of Petrochemical Experience for the 2013 meeting.
American Concrete Institute (ACI)
Served on following ACI groups
ACI 547 Committee on Refractory Concrete, Plastics and Ramming Mixes
Past President Chairman of last three Refractory Installation Practices training
ACI 361 Committee on Composite Concrete and High-Pressure Vessels for General Industrial Use
ACI 352 Committee on Pressure Grouting
ACI 506 Committee on Shotcrete